Venue
Aalto University has campuses in Espoo and Helsinki.
The conference will be held at the Aalto Töölö Campus in the Helsinki City Center, Runeberginkatu 14-16 (MAP). Sunday the Big Hall (image); Monday–Wednesday Rooms 301, 305, 306.


Guest speakers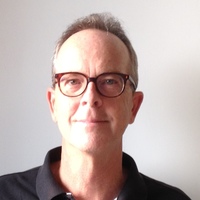 SCSMI 20 years
On cinema as philosophy: the Kaila–Bergman connection revisited
Dr. Paisley Livingston is Chair Professor of Philosophy at Lingnan University in Hong Kong and visiting professor in philosophy atUppsala University. His books include Art and Intention (OUP 2005) and Cinema, Philosophy, Bergman (OUP 2009). With Carl Plantinga he co-edited The Routledge Companion to Philosophy and Film. He is currently finishing a book entitled Bolzano on Beauty and Art.
Cinema-In-Cognition
Cinema and the brain: Eisenstein-Vygotsky-Luria's collaboration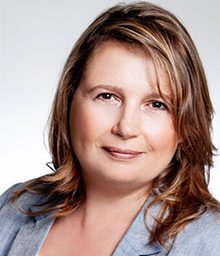 Dr. Julia Vassilieva is Australian Research Council Research Fellow working on the project "Cinema and the Brain: Eisenstein–Vygotsky–Luria's collaboration" at Monash University. She has double background in film studies and psychology and she works at the intersection of these two disciplines. Her research interests include film, psychology and neuroscience; cinema and philosophy; and film narrative. She has published widely on Eisenstein's legacy in relation to politics, aesthetics and the current neuro turn. Her publications appeared in Camera Obscura, Film-Philosophy, Continuum: Journal of Media & Cultural Studies, Screening the Past, Critical Arts, Kinovedcheskie Zapiski, Rouge, Lola, Senses of Cinema, History of Psychology and a number of edited collections. Her most recent monograph Narrative psychology, Palgrave Macmillan, 2016 explores narrative and subjectivity.

On Neurocinematics
Dr. Pia Tikka, filmmaker, Adjunct Professor in New Narrative Forms, is a director of Crucible Studio at the Department of Media, Aalto University School of Arts, Design and Architecture, Finland. She has directed feature films Daughters of Yemanjá (Brazil-Finland 1996) and Sand Bride (Finland 1998), a participatory film-game The Third Woman, and worked in international productions. Her biosensor-based Enactive Cinema Obsession (2005) gained Möbius Prix Nordic interactive storytelling award. She is an author of book Enactive Cinema: Simulatorium Eisensteinense (2008), and publishes widely in the fields of art and science. Previously a key member in the Aalto University's research project Enactive Media (2009-2011) and neuroscience project aivoAALTO (2009-2014), currently, her NeuroCine team applies neuroimaging methods (fMRI) to study embodied basis of cinematic narratives, creative imagination, and enactive media.
 Emotions, cinema, and the brain
Lauri Nummenmaa PhD, Assistant Professor in Cognitive Neuroscience, Academy of Finland Fellow, Department of Biomedical Engineering& Computational Science Aalto University School of Science and PET center, University of Turku
Future views to virtual reality and 360°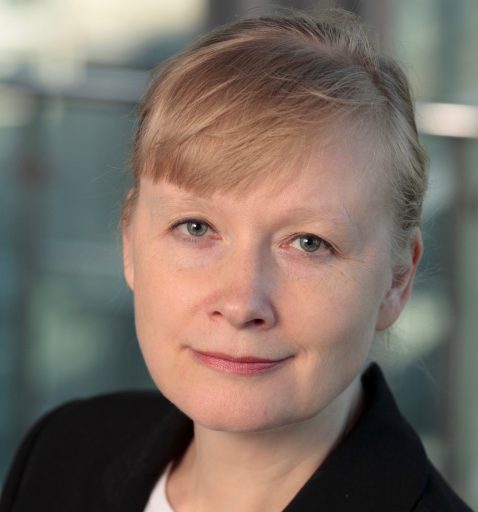 Dr. Asta Kärkkäinen works as a Principal Researcher in Digital Media R&D Spatial Audio in Nokia Technologies. She got her Ph.D. in Theoretical Physics on the area of Atom, Molecule and Laser Physics from the University of Helsinki, in 1997. The same year she joined Nokia Research Center, where she has developed design tools and methods, for example for computational 3D audio. As a research manager of the Predictive Engineering group in Multi Media Technology laboratory, she has coordinated research on Multidisciplinary design to enable optimal structural, thermal, acoustical, and electromagnetic performance of Nokia devices. When leading the Nano systems team she developed methods to design, fabricate, tailor and test devices with externally controllable functional materials and new kind of architectures suitable for the nano sized elements, and completely new kind of devices, as depicted in Red Dot Best of The Best award winner Nokia Morph concept. Currently, she has been involved in developing OZO, a device for Virtual Reality capture.

The latest in Cinematic Games
Creative Director Saku Lehtinen is a true veteran game developer. Saku joined Remedy in 1996 and he has had a central role in defining Remedy's games, having worked both as Art Director (Max Payne, Alan Wake) and Cinematic Director (Max Payne) or overseeing the audiovisual experience of Remedy's games. Saku originally started creating art on computers in his teens by being active in the demo scene subculture from late 80's to early 90's and his first game was published already in 1989. Saku has studied architecture, arts and film. The interiors of Remedy's HQ in Espoo have actually been designed by Saku.
The Independent Finnish Cinema 100 years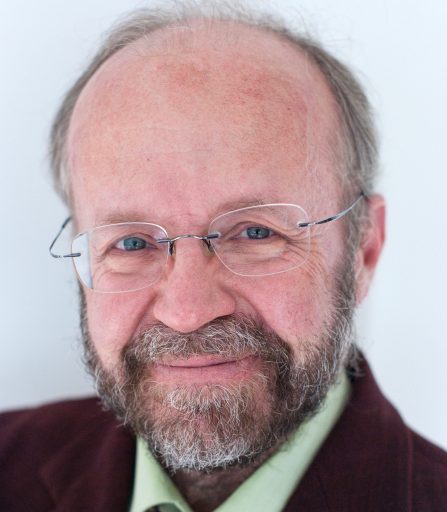 Henry Bacon is professor of Film and Television Studies at the University of Helsinki (2004 – ). Previously he has worked as an assistant professor of Film and Television Studies at the University of Oulu (1994-1999) and as a research fellow at the Finnish Film Archive (1999-2004), where he also acted as project manager in charge of designing a national radio and television archive. In 2011-14 he was in charge of the A Transnational History of Finnish Cinema Academy of Finland research project. Among his major publications are the monographs Luchino Visconti – Explorations of Beauty and Decay (1998), Audiovisuaalisen kerronnan teoria (Theory of Audiovisual Narration, 2000), Elokuva ja muut taiteet (Film in Relation to Other Arts, 2005) and The Fascination of Fictional Violence, 2015). He has also published several articles in scholarly periodicals such as The Journal of Moving Image Studies, Film and Philosophy, New Review of Film and Television Studies and Projections as well as anthologies such as Narration and Spectatorship in the Moving Images (ed. Joseph D. Anderson and Barbara Fisher Anderson, Cambridge Scholars Publishing, 2007) and Romy Schneider – Film. Rolle. Leben (ed. Karin Moser, verlag filmarchiv austria, 2008). Among Bacon's major research interests are transnational aspects of cinema, how audiovisual experience relates to our perception and understanding of the natural and the social world, audiovisual narratology as well as film's relation to other arts. He has also written extensively on the history of opera.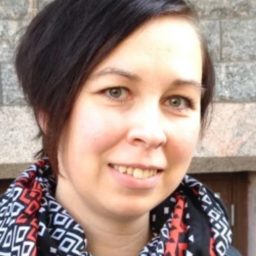 Dr. Outi Hupaniittu, PhD, is cinema historian and archivist. She is the director at the Archives of Finnish Literature Society (SKS), which is the largest private archival institution in Finland with 185-year-old history, concentrating on archival collections of folklore & contemporary culture as well as literature and cultural history. She is also the vice chair of Finnish Society for Cinema Studies. In research, she specializes in the economics of film and cinema history and has also researched the digitised cultural heritage and the users' perspectives of archival material. Her PhD dissertation (2013, University of Turku) focused on the economics of the early import and exhibitions based cinema operations in Finland covering the whole field of operations instead of one or few operators or features of the industry. Besides the economics of film, she has several publications e.g. on actors, publicity and perceptions of film.
Dr. Jaakko Seppälä is the chair of Finnish Society for Cinema Studies and a researcher at the School of Film and Television Studies, University of Helsinki. He is also a member of the editorial board of Lähikuva, a Finnish language journal on film and media studies. Seppälä's major research interests lie in the field of film style, transnational film history and close textual analysis of meanings. He wrote his dissertation on the import and reception of silent Hollywood films in Finland. In his work for the Transnational History of Finnish Cinema project that was funded by Academy of Finland, he built a method for statistically and qualitatively analysing the style of large bodies of films from a comparative perspective. He is currently exploring Aki Kaurismäki's film style. Seppälä has contributed to anthologies and journals including Nordic Genre Film: Small Nation Film Cultures in the Global Marketplace (eds. Tommy Gustafsson & Pietari Kääpä, Edinburgh University Press 2015), Finnish Cinema: A Transnational Enterprise (ed. Henry Bacon, Palgrave 2016), Journal of Scandinavian Cinema and Projections.
Success stories in the Finnish Film: Tom of Finland
Aleksi Bardy is a Professor of Film and Television Producing at the Aalto University School of Arts, Design and Architecture, and a producer, founder & partner at Helsinki–filmi Oy. The selection of feature film filmography includes 2017 Tom of Finland (writer, producer). 2016 The Mine (producer), 2014 They Have Escaped (producer), 2013 Heart of a Lion (writer, producer), 2012 Mrs. President (documentary, director), 2012 Enter the Real Night (producer), 2011 Where Once We Walked (producer), and as a writer 2000 Restless and 1999 The Tough Ones, 2000-2002 head writer THE AUTOCRATS, 1998-2000 senior script editor / associate producer at SECRET LIVES, 1995-1998 staff writer HOME STREET. In addition, Bardy has co-produced films from Sweden, Ireland, Estonia, France etc. produced, directed and written short films, commercials and TV series. Published a children's book, worked as freelance journalist and teacher in various film schools and universities.
Artistic highlights of Moving Image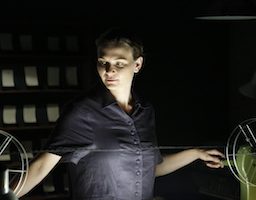 Woman with an Editing Bench
Dr. Karen Pearlman is a lecturer at Macquarie University and the author of Cutting Rhythms, Intuitive Film Editing (Focal Press/Taylor & Francis, 2015). She is a director of the multi-award winning Physical TV Company where she writes, directs and edits dancefilm, documentary and drama. Karen's 2016 film Woman with an Editing Bench won the Australian Teachers of Media (ATOM) Award for Best Short Fiction and the Australian Screen Editors Guild Award for Best Editing in a Short Film.

EgoCure
Synes Elischka is a filmmaker and video-artist with a profound interest in cognitive neuroscience, media philosophy and weird reality. Focusing on trans-media development, cinematic VR and brain-computer interfaces. Currently working on EGO CURE, a cinematic VR short film and his PhD graduation project at the Film Department in Helsinki, Finland. He has organised events and workshops all over the world. At the moment he is focusing on long-term projects and initiatives, creating inclusive spaces for people to come together and explore new media technology for storytelling. One can often find him speaking at public events or teaching courses about VR. A selection of the most recent gigs include: Panelist & Speaker at News Impact Summit Helsinki: Storytelling through Experience – Focus on VR and 360°; Teaching The Reality Code at ZHdK in Zurich; Keynote at Lights, Camera, Interaction! Conference by GEECT in Helsinki; Panelist at VR-themed SLUSH event Reality Check.
 Program
As some schedule changes may still occur, please, follow the real-time updates of the final program, speakers, and attendees here https://scsmi2017helsinkia.sched.com
Sunday June 11: The Sunday's special program celebrates the SCSMI 20 years and Films from independent Finland 100 years, note, starting at 10 am.
Monday June 12 to Wednesday June 14: 3 full days with 3 tracks of presentations starting at 9:30 unitl 17:30
Special event: Wednesday night we travel to Lapland (airport and night train departures from Helsinki to Rovaniemi) Program (t.b.a.) Thursday 15.6. to Sunday 18.6., follow official webpages and facebook for more info on Midnight Sun Film Festival program (SCSMI2017 hosts are not responsible of the program or organisation of the MFF).
The Conference Club @ Corona Bar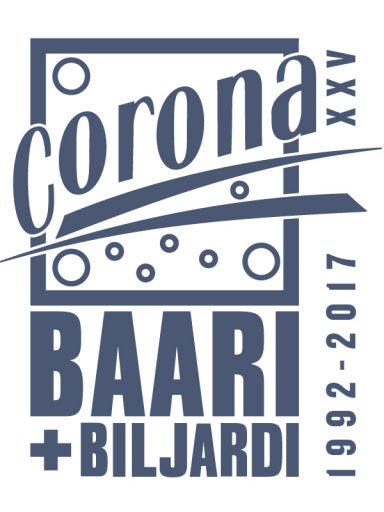 One of our favourite bars in Helsinki Corona bar & billiard will host our bohemian conference club throughout from Monday night to Wednesday night. It has achieved almost a cult status only in a few decades. Corona bar, founded by Kaurismäki brothers, is a New York-style relaxed street bar with a pool-hall. Corona serves coffee, refreshments and probably the best toasts in Helsinki, every day of the week and all around the year.
This is the place where we suggest you will head after the days work, for socialising and enjoying inspiring after-talks with drinks.
On Monday June 12, after the Finnish Film screening at the Orion, we will gather together in the Corona Bar's downstairs lounge Dubrovnik. On the stage we will have our special guests and Q&A. On Tuesday June 13 join us for a moderated panel discussion on two recently published books on film studies.
Corona bar address: Eerikinkatu 11
View the SCSMI2017 Helsinki schedule & directory.