June 11–14, 2017 SCSMI2017 Conference in Helsinki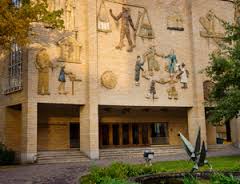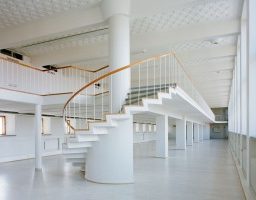 Aalto University has campuses in Espoo and Helsinki. Current conference location is held at the Aalto Töölö Campus in the Helsinki City Center. (MAP). The venue address is Runeberginkatu 14-16, 00100 Helsinki.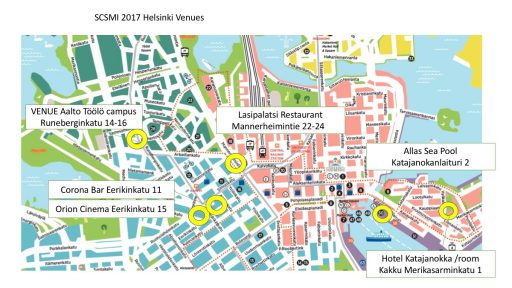 Helsinki is easy to reach by air from anywhere in the world. In addition to the three and half days of programmed presentations and discussions, there will be professionally interesting site visits, e.g. the National Audiovisual Institute Kavi. In June a plethora of events and sights will also attract the visitor's attention in the lively capital city of Finland. There are also interesting possibilities to extend your trip to nearby cities, for example, visa-free visits to Tallinn, Estonia (1 ½ hours by ferry), or to St. Petersburg, Russia (4 hours by train). Check general Helsinki information and attractions here
The participants are advised to book their travel and accommodation as early as possible for best options. Note: As exception, we start the 1st conference day at 10 o'clock in the morning with a full day program (Sunday the 11th). The 4th day, in turn, is a bit shorter for the festival travellers to catch the night train at 6 pm (Wednesday 14th).
Accommodation
Recommended by SCSMI2017 organisers: We have made a number of pre-reservations for the conference participants at two Omena Hotels Yrjönkatu and Lönnrotinkatu, in the Helsinki city centre in short walking distance from the conference location. The hotel does not have service people, however, it offers everything one desires for safe and comfortable stay in the city centre: High-quality beds for four, bathroom and a large TV to make you feel like home. In addition there is a fridge, a microwave, tea/coffee making facilities and free wifi in each room. These self-service hotel rooms are available for the conference participant's bookings until March 31, with the discount price as follows: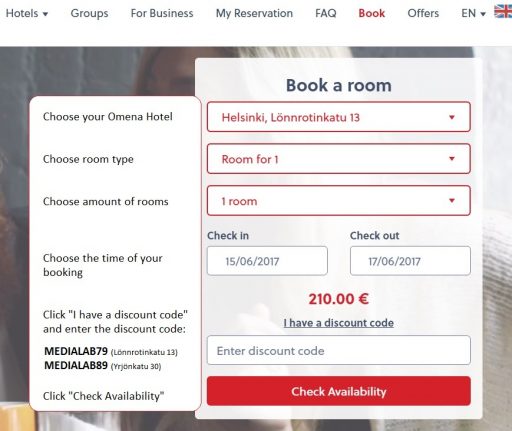 Use Omenahotel discount codes MEDIALAB79 for Lönnrotinkatu 13 (79 EUR/room/night), or MEDIALAB89 for Yrjönkatu 30 (89 EUR/room/night)
2. Choose your language
3. Fill out the information under the head line "Book a room"
4. Use discount code MEDIALAB79 for Lönnrotinkatu 13, or MEDIALAB89 for Yrjönkatu 30 (Discount on either "room for 1" or "room for 2")
5. Click "Check Availability"
6. Continue filling out the rest of the information required by our booking system
If you have any questions or problems, please contact our customer service team by email info@omenahotels.com, or by phone +358 600 555 222 (toll number, 0,79€/min + local and/or international fees)
In addition to the self-service Omenahotels, there is a range of other city center accommodation options available, from AirBnB to first class hotels, see more on accommodation here. Helsinki hostels can be booked here.
If you want a full-service hotel, check Hotel Helka a block away from our conference venue, with room prices around 140 EUR/night. The hotel was founded by one of the oldest women's organisations in Finland (YWCA of Finland). And the building, which the YWCA's women build in the late 1920's, offered safe place for women to live or visit. I may also recommend Hotel Torni, a lively classic in the heart of Helsinki. Basically, all Helsinki Hotels can be recommended. For your own taste, search for instance, Trivago https://www.trivago.com
Travel
For low air fees, do check the availability of the flights already today! Check e.g. Finnair or Norwegian pages for flights. For best prices, we recommend using online searchers available,  e.g. www cheapflights, ebookers, edreams, momondo, skyskanner, etc., one of your own choice.
For travellers from the US, see these examples of www.norwegian.com flights and www.finnair.com – book today for best prices!
Oakland – Helsinki or Chicago-Helsinki 680 USD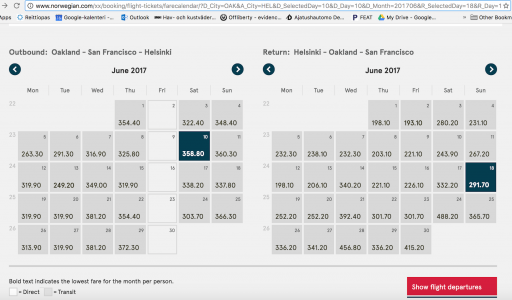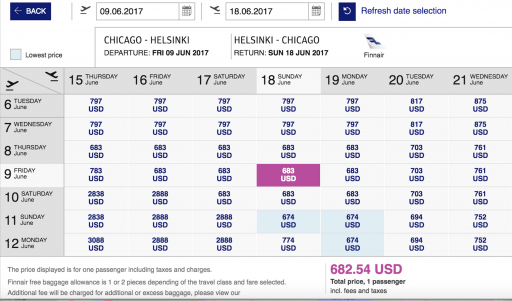 See MENU for practical travel information for the Midnight Sun Film Festival festival (June 15-18). Explore the webpages and you will understand why the festival in Lapland is so fascinating.